生命因运动而更精彩。为了让所有安正人健康生活,快乐工作,2013年11月1日,安正时尚集团在海宁人民体育场召开了"动起来·更精彩"第二届趣味运动会,上海运营总部及海宁供应链中心共两千多人参加了此次运动会。
中午12:30,身着黑、白、黄、橙、粉、蓝、绿和浅绿的八支参赛队伍迈着整齐的步伐步入会场,安正时尚集团董事长郑安政先生为本次运动会致开幕词,随后八位领队逐次传递火炬,最终由集团副总裁金俊先生点燃圣火,并由供应链中心副总裁赵典媚女士宣布运动会正式开始。瞬间,赛场上彩烟四起,运动的气息点燃了所有运动员的激情,他们摩拳擦掌、跃跃欲试。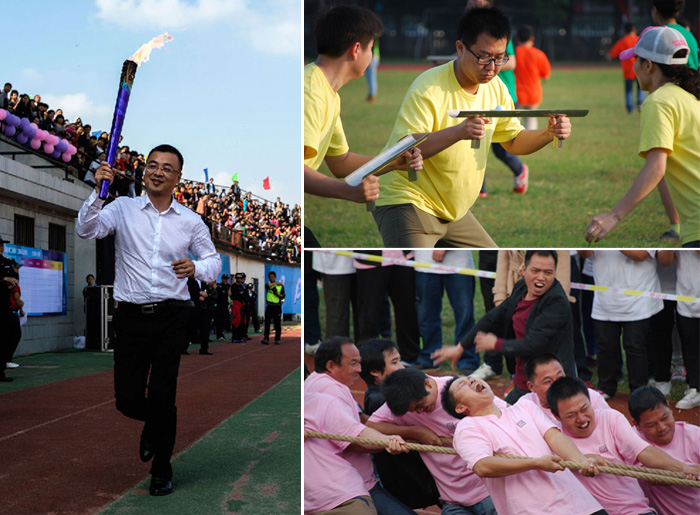 比赛过程中,运动员们过五关斩六将,挥洒着汗水,勇夺佳绩,在八仙过海、动感五环、军事训练等趣味环节参赛选手乐在其中,观众们也笑到捧腹,整个赛场上的欢笑声超过了加油呐喊声。同时,本次运动会,除了运动员参赛项目还专门设立了观众赛,让观众们能在为自己方队呐喊助威之外,也能参加和体会到运动的乐趣。赛场上,运动员们在激烈角逐,而另一边的观众赛区,观众们也在排着长长的队伍,准备一展自己的运动风采。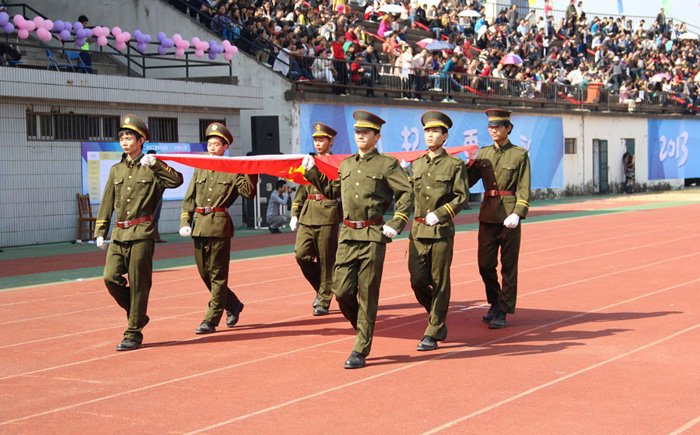 下午四点,整个赛场传出震天的"加油"呐喊声,原来本次运动会已经进入到最后一项——百人拔河,这是整个运动项目中参赛者最多的项目,更是整个运动会的压轴比赛。随着最后一组比赛的红绳缓慢的移过中点线,裁判一声哨响,本届比赛的所有运动项目也就告一段落。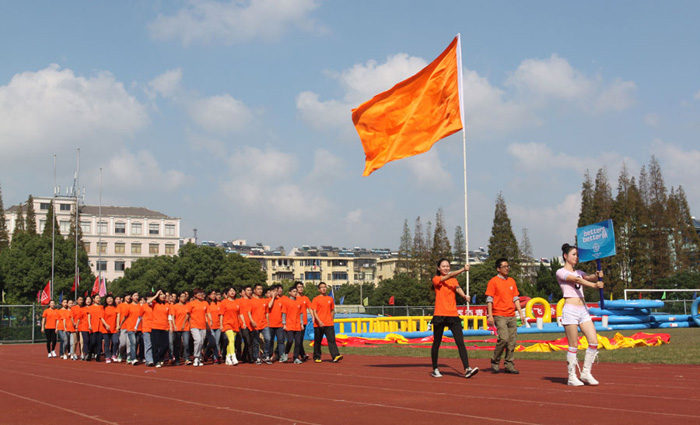 本届运动会,最终由玖姿品牌事业部和形象管理中心组成的优雅新姿队荣获了团体赛的冠军,由来自供应链中心的女装技术部、男装技术部、品质部等部门组成的梦之队获得本次比赛的亚军,由安正品牌事业部与总裁办、财务中心等部门组成的时尚安正队获得了季军。相信本次运动会除了为所有安正人带来了欢乐,还让他们重拾了对运动的喜爱,更进一步加强了上海运营总部和海宁供应链中心的交流融合。所有安正人济济一堂,共享运动的乐趣,本次运动会,赛出了精彩,赛出了欢乐,更赛出了两地安正人的友谊和情怀。
这个季节,让我们一起动起来,安正因此而更加精彩。
Sports make life more wonderful. To provide Anzheng employees with healthy life and happy working environment, on November 1st 2013, Anzheng Fashion Group held the "Get moving•More Splendor" 2nd Fun Game in People's Stadium in Haining. Over two thousand people from Shanghai headquarters and Haining supply chain center participated in this game.
At 12:30 noon, eight teams, dressed in black, white, yellow, orange, pink, blue, green, and pale green, marched into the stadium. After President of Anzheng Fashion Group Mr. Zheng Anzheng made his opening speech, eight team leaders passed on the torch, and finally Vice-president Mr. Jin Jun lit the flame. Vice-president of the supply chain center Mrs. Zhao Dianmei announced the open of the game. Instantly the stadium was filled with colorful smoke. The sportsmanlike atmosphere aroused the passion of all players and made them couldn't wait to start the competition.
During the competition, players passed one round after another. They tried so hard in order to gain good results. In some fun games, including the Eight Immortals Crossing the Sea, Five Dynamic Rings, and military training, audience laughed to the tears. The laughter in the field was even higher than the cheering sound. In addition, apart from events for players, this sports game also specially provided matches for audiences, where audiences may also participate and experience the funs in the game. At one side of the field, players were intensely competing, while on the other side the audiences were also lining up a long queue to start their own games.
At 4 O'clock in the afternoon, the entire stadium was filled with the "cheering" sound, which was because it was the last game of this competition-a tug-of-war of hundreds of people. This was the event with the most number of players as well as the last item of this fun game. With the red ribbon of the last team slowly crossed the mid-point indicator and the whistle from the referee, all the items of this competition completed.
During the sports game, the Elegant Posture Team comprised of members from JZ Brand Development and Image Management Center won the team champion and Dream Team comprised of members from Lady Wear Technology Department, Men's Wear Technology Department, and Quality Department won the second place, and the Fashion Anzheng Team comprised of members from Anzheng Brand Business Department, Executive Office,and Financial Center won the third place. We believe that this game not only brought joy to all Anzheng employees, but also restore their fondness of sports, further enhanced the communication between Shanghai Headquarters and Haining supply chain center. All Anzheng employees gathered together to enjoy the fun of sportsmanship. In one word, this competition created splendor, joy, and friendship and affection of Anzheng employees in both organizations.
In this wonderful season, let's move it and create a more wonderful Anzheng!