安正时尚集团喜获"嘉兴市十佳企业职工文化建设示范单位"称号
发布时间:2015-03-16
安正时尚集团自公司成立以来,十分注重企业文化的建设,设立专门人员负责企业文化。
2012年4月,公司企业文化部成立,致力于公司企业文化的全面提升,企业文化工作的开展以企业文化部牵头、宣贯,统筹各部门企业文化工作。人力资本中心培训部负责制度的内化和内部培训,企业文化部及党支部、工会等协助推行企业文化,组织各种活动。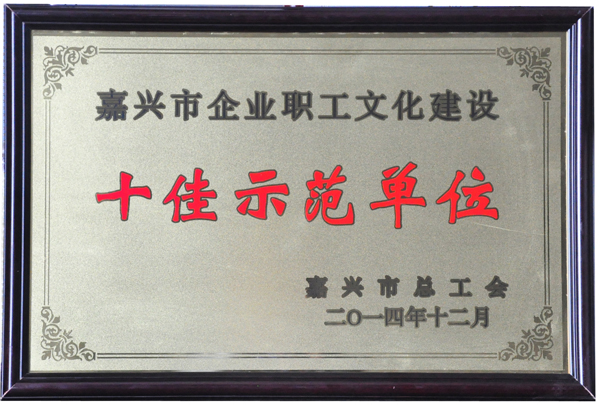 2014年12月通过嘉兴市总工会评选,安正时尚集团被评选为海宁市唯一一家"嘉兴市十佳企业职工文化建设示范单位",集团将继续大力发展企业职工文化,满足广大职工多样化文化需求,实现职工素质和企业文化同步提升,职工形象和企业形象同步凸现,职工凝聚力和企业竞争力同步增强。


Anzheng Fashion Group is Honored as "Modelfor the Top Ten Enterprises in Building Staff Culture of Jiaxing City"


Alwayslaying emphasis on building corporate culture since its establishment, AnzhengFashion Group appoints employees to build corporate culture.
InApril 2012, the Corporate Culture Department of the Company was established to improvethe corporate culture in an all-round way. The Corporate Culture Departmentshould take the lead in developing and publicizing corporate culture and makean overall plan for corporate culture development of all departments. TrainingDepartment of Human Capital Center is responsible for the internalization ofsystems and internal training. Corporate Culture Department and Party Branchand Labor Union should assist in promoting corporate culture and organizingdifferent activities.
AnzhengFashion Group is honored as the only Model for the Top Ten Enterprises inBuilding Staff Culture of Jiaxing City in Haining City by Jiaxing Federation ofTrade Unions in December 2014. Anzheng Fashion Group will keep striving todevelop the staff culture to meet the staff's diverse culture requirements andsimultaneously improve the staff's quality and corporate culture, highlight thestaff's image and corporate image and enhance staff's cohesion and thecompetitiveness of the company.